The Golden Beach Resort is located on the beach front of Aonang with spectacular view of the emerald green water of the Andaman Sea and with picturesque mountain view at the rear of the resort. Situated on the shore of the Andaman Sea, krabi is recognised as one of the most beautiful place in the South of Thailand with its amazing limestone rocks protruding out inland as well as outland and scattered around as islands.
Situated on a 4 acres of paradise, which contains 42 Deluxe Pool View and 3 Deluxe Suite.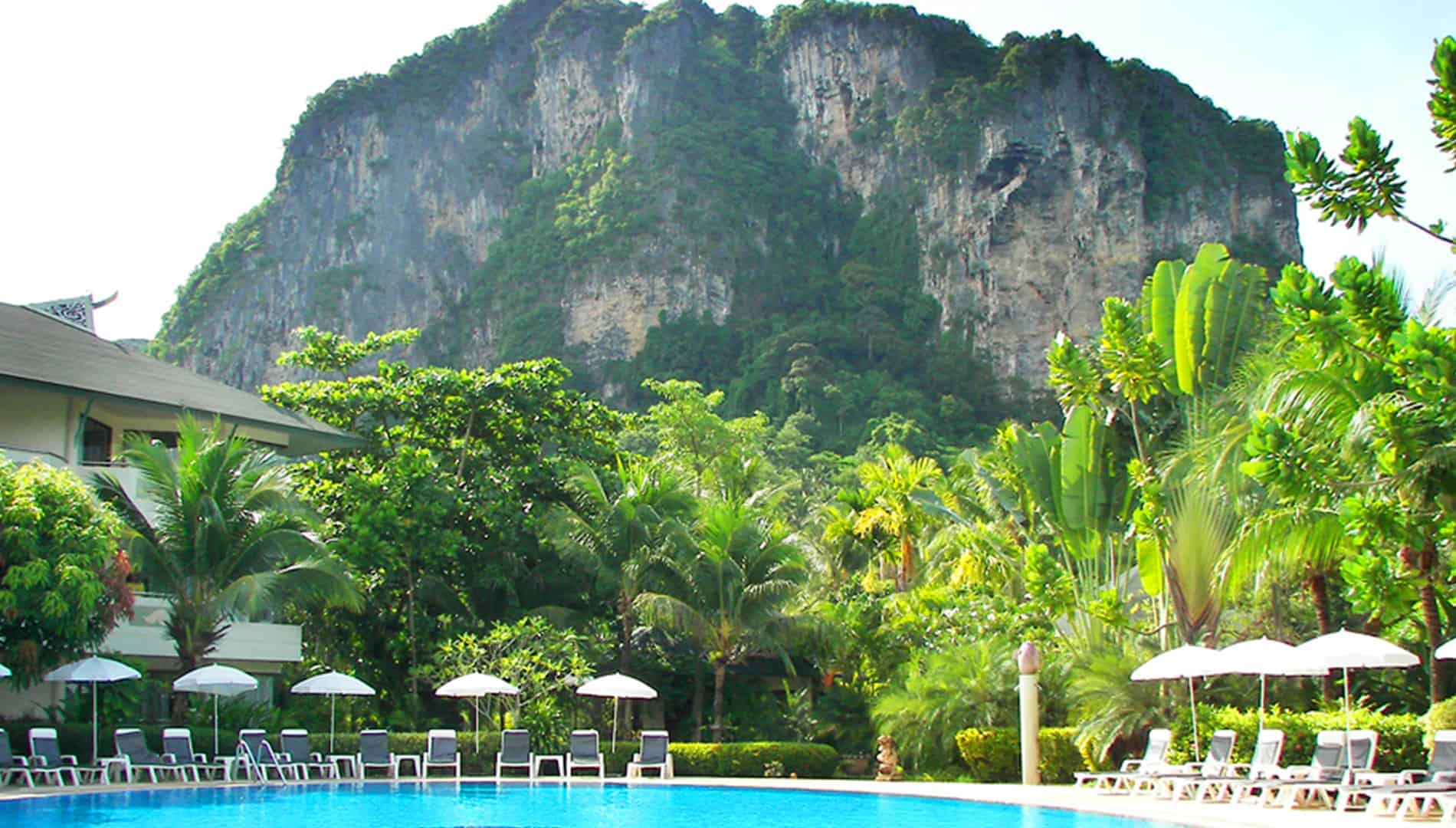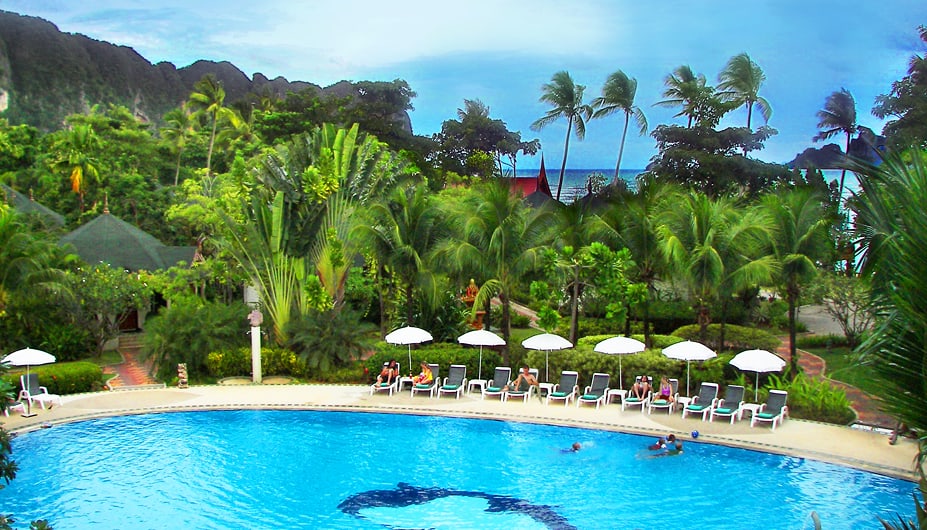 There are 10 Villa Garden View (7 Doubles & 3 twins with a superfluous area of 50 sq.m.), 3 Villa Sea View (3 twins, 60 sq.m.), 12 Jacuzzi Villa (Garden View and Sea View) all scattered around a well maintained luxurious tropical garden.
70 Guest-Rooms are comfortably furnished and located in either the hotel or in traditional style Bungalows scattered through the resort's garden. Each room has individually controlled air-conditioning with a remote control, a bathtub shower, hot and cold water, toiletries, satellite television, IDD telephone, private balcony/terrace, coffee corner, mini bar and hair dryer.
TRANSPORTATION
From Krabi Airport to Hotel
Baht 900-nett/van/way (max. 6 persons)
From Phuket Airport to Hotel
Baht 3,000-nett/van/way (max. 6 persons)
From Phuket Beaches to Hotel
Baht 3,500-nett/van/way (max. 6 persons)